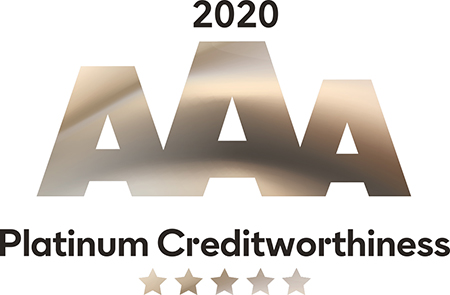 AAA Certificate of Excellence
LIP Bohinj, d.o.o. received a Platinum Creditworthiness Certificate of Excellence in Creditworthiness (Bisnode Solutions).
The certificate confirms that for the third year in a row the business has reached an international standard of golden credit excellence and belongs to the Platinum Creditworhiness status of credit rating excellence in Slovenia. The business entity meets the criteria of credit excellence and is in the top 1.5 % of the most reliable Slovenian business entities that are entitled to use internationally recognized status Platinum Excellence, which is a symbol of the standard of credit excellence.
We are proud that we have received a platinum plaque.